30 May 2022 — News
Check out the agenda of the EUGreenWeek GreenShoes4All webinar!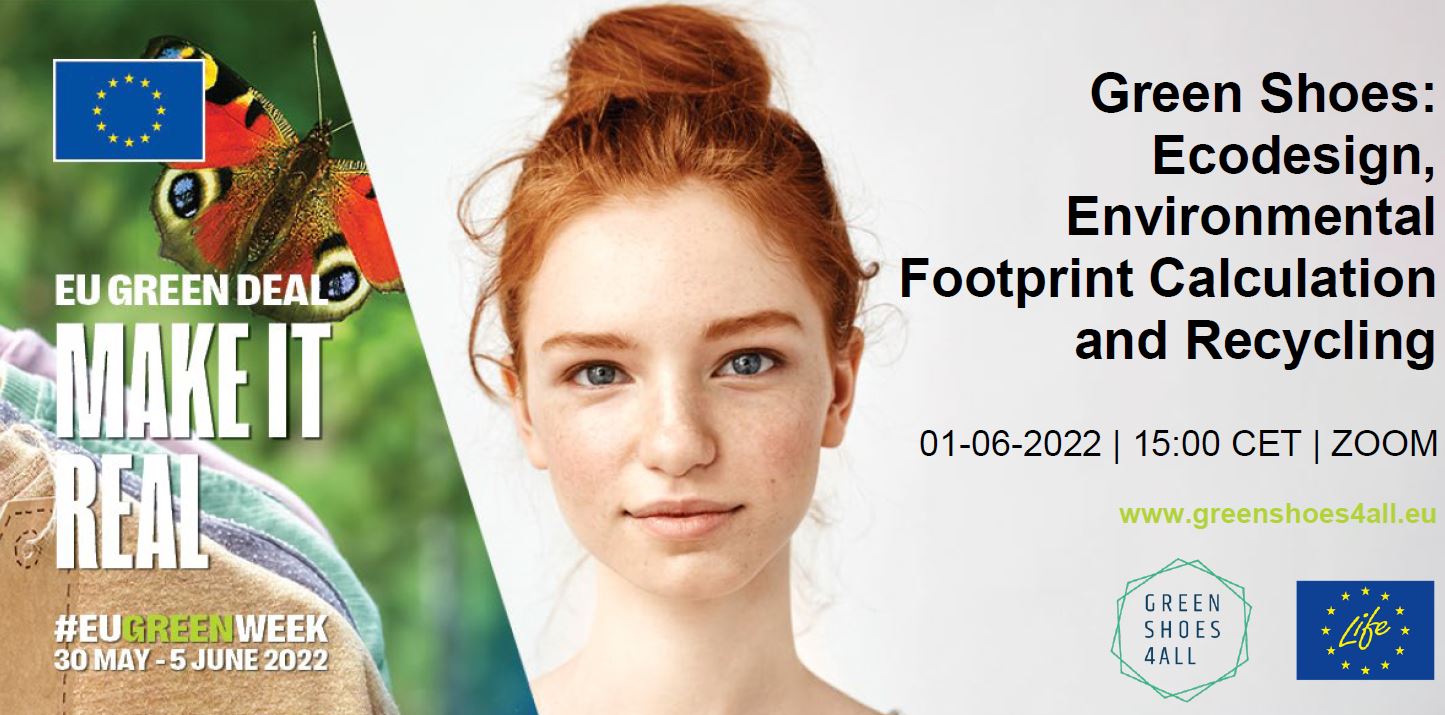 Green Shoes: Ecodesign, Environmental Footprint Calculation and Recycling
Join us, on June 1st at 15h CET, for the LIFE GreenShoes4All webinar in occasion of the European Green Week!
Check out the agenda HERE!!
To register click HERE!!
More info on the LIFE GreenShoes4All project at: www.greenshoes4all.eu