European Social Dialogue
Implementing best practices to increase the attractiveness of the Footwear Sector (Second part)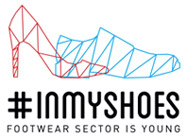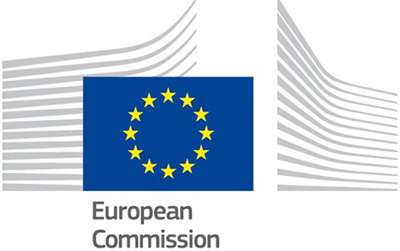 Details
European Programme:
2018 Social Dialogue Call
Duration:
February 2019 – January 2021
Budget:
€506.970,28 (90% financed)
The consortium:
Assocalzaturifici (Italy) – coordinator, European Confederation of the Footwear Industry – CEC (Belgium), IndustriAll Europe (Belgium), Spin360 (Italy).
Contacts
Assocalzaturifici
Website: www.assocalzaturifici.it
Address: Via Monte Rosa, 21 20149 Milan (Italy )
European Footwear Confederation
Capacity building to build knowledge at national level on best practices to increase the attractiveness of the footwear sector
Project description
The initial Social Dialogue project VS/2013/0385 provided an updated picture of the European footwear sector and the social partners' relations, to be used for the definition of future priorities of action of the European Social Dialogue itself. The project results were summarised in a Sectoral SWOT analysis and a consequent prioritised plan, which was approved by Social Partners and formalised in the final project report.
The second SD project, VS/2017/0006, addressed one top priority of the sector identified in the first SD project, which was to increase the attractiveness of the sector towards young people in the short term, and to identify mid-term strategies for training and hiring young workers with a view to provide them with the necessary opportunities to obtain quality jobs in the European footwear industry.
The current project responds to the previous discussions and analysis carried out under the second project, as concluded and agreed by Sectoral Social Partners during a workshop held in Brussels in November 2017.
Objective 
To provide the necessary competences and abilities to Trade Unions, National Associations and other stakeholders in IT, PL, PT and SP for local implementation of a set of validated best practices, which respond to the gaps/problems identified under previous Social Dialogue project, i.e.:
Companies need to rapidly grasp technological innovation, but education programmes require more time to be adapted. Research and education centres can contribute to innovate/update training for companies.
Lack of good systems for transferring practical skills and problem solving: lack of qualification and practical knowledge of the job when recruiting young people. It has been generally agreed on the importance for young people to acquire practical knowledge of the job (on- the-job training) before entering the sector, mainly during the study courses.
Lack of appropriate and structured apprenticeship programmes: In general, the feedback from stakeholders was that practical experience in the sector is insufficient and young people are not sufficiently qualified when entering factories in most countries.
Sectoral misperception: There is a consensus about the lack of knowledge of young people, but also in population in general, towards the sector and its values.