European Social Dialogue
Implementing best practices to increase the attractiveness of the Footwear Sector (Second part)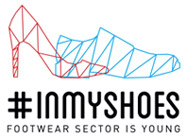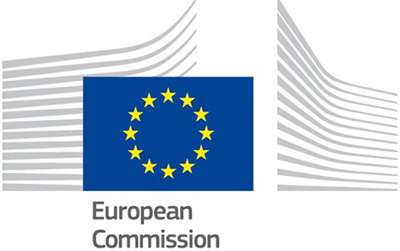 Details
European Programme:
2018 Social Dialogue
Duration:
February 2019 – January 2021
Budget:
€506.970,28 (90% financed)
The consortium:
Assocalzaturifici (Italy) – lead partner, European Confederation of the Footwear Industry – CEC (Belgium), IndustriAll Europe (Belgium).
Contacts
Assocalzaturifici
Website: www.assocalzaturifici.it
Address: Via Monte Rosa, 21 20149 Milan (Italy )
European Footwear Confederation
Capacity building to create knowledge and adopt best practices in education/employment at regional/ national level to promote the attractiveness of the footwear sector
Project description
The project follows in the footsteps of the previous European Social Dialogue project (VS/2017/0006), which aimed to increase the attractiveness of the EU footwear sector for younger populations at a time when the workforce is ageing. A preliminary research identified the main problems in recruitment and employment such as the difficulty of the transition between education and work, effective skills development and an obsolete image of the sector. The current project draws from best practices identified as contributing to the recruitment and retention of young employees by creating opportunities for them to obtain quality jobs in the European Footwear industry.
Objective 
To provide the necessary competences and abilities to social partners and other footwear stakeholders in Italy, Poland, Portugal and Spain for local implementation of a set of validated best practices that respond to the gaps/problems previously identified, i.e.:
Technological gap between education and industry needs, there is a need for creating innovative and up-dated training.
Lack of good systems for transferring knowledge & practical skills within a company.
Lack of appropriate and structured apprenticeships schemes that can help students acquire practical knowledge and skills
The sector suffers from a lack of attractiveness due to enduring misconceptions. Young people are hesitant to join the workforce, hence the need to convey a smarter, more positive image of the sector to both students and their families.
Expected Outcomes
Audits in companies conducted jointly by VET centres, research and technology providers led to bridge the technological and skills gap between companies' needs and education and training offer.
A mentorship scheme to promote and facilitate intergenerational knowledge transfer in the company, and the consequent skills certification process.
A pilot apprenticeships scheme, adapted to each country's regulatory framework, which targets footwear SMEs and helps students acquire practical knowledge and skills.
Renewed communication tools and materials to make the sector more attractive to the public, among which is the organisation of the 2nd edition of the European design contest "Shake the Future of the Footwear Sector" .