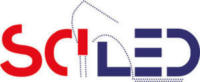 Details
Programme:
Erasmus + (601137-EPP-1-RO-EPPKA2-KA)
Duration:
January 2019 – December 2022
Total grant:
€ 777.853
The consortium:
Gheorghe Asachi Technical University of Iasi (Romania), European Confederation of the Footwear Industry – CEC (Belgium), Centro Tecnológico do Calçado de Portugal -CTCP (Portugal), Instituto Technológico del Calzado y Conexas – INESCOP (Spain), Evathink S.L. (Spain), Universitas Miguel Hernandez (Spain), University of the Aegean (Greece), Cre Thi Dev (Greece), Activ Orthopedic (Romania), Politecnico Milano (Italy), Vibram (Italy), Klaveness (Portugal), Virtual Campus (Portugal), ELSEVIE (Greece).
Contacts
Gheorghe Asachi Technical University of Iasi
Website: www.tuiasi.ro
Address: Bd. D. Mangeron no. 67, 700050 Iași (Romania)
European Footwear Confederation
SciLED – Footwear in the 21st century: New skills for the design of drastically improved comfort, sustainable, fashion-oriented and scientifically-led footwear products
Description
The project aims to equip the sector with updated high-level skills required to meet the increasing consumer demands for personalised, differentiated and sustainable products, and at the same time, to make the related job openings more attractive to young people with modern curricula and innovative learning methods. Through specific training modules and innovative methodologies, workers will be upskilled and will develop the necessary competences for the current and new occupations required by the labour market.
Objectives
To analyse the product life-cycle and the parameters that affect footwear quality with respect to sustainability, comfort and performance
To introduce technologies and innovative computer-based tools such as human-bio models and simulation scenarios
To implement adapted educational training programmes
To collaborate for a higher education and research institutes with companies
To refine and improve the curricula of a Footwear Designer and a Product Manager
Expected Outcomes
A new profile in line with European Qualifications Framework (EQF) and corresponding educational material to produce an improved high-performant product
Improved and modernised training modules to support the new profile for current and future employees working as Footwear Product Managers
Incorporation of new knowledge into the design process in order to provide a scientific basis for drastically improved sustainable and comfortable products
A more comfortable, personalised and sustainable footwear in line with a decarbonised economy, which will ameliorate the consumers' living standards as well as contribute to fight climate change
Enhanced attractiveness of the footwear sector among young workers and innovative learning methods