16 February 2023 — News, Press Releases, Projects
SHOE 5.0: Which profiles and skills would be needed to handle an effective "Shoe5.0"?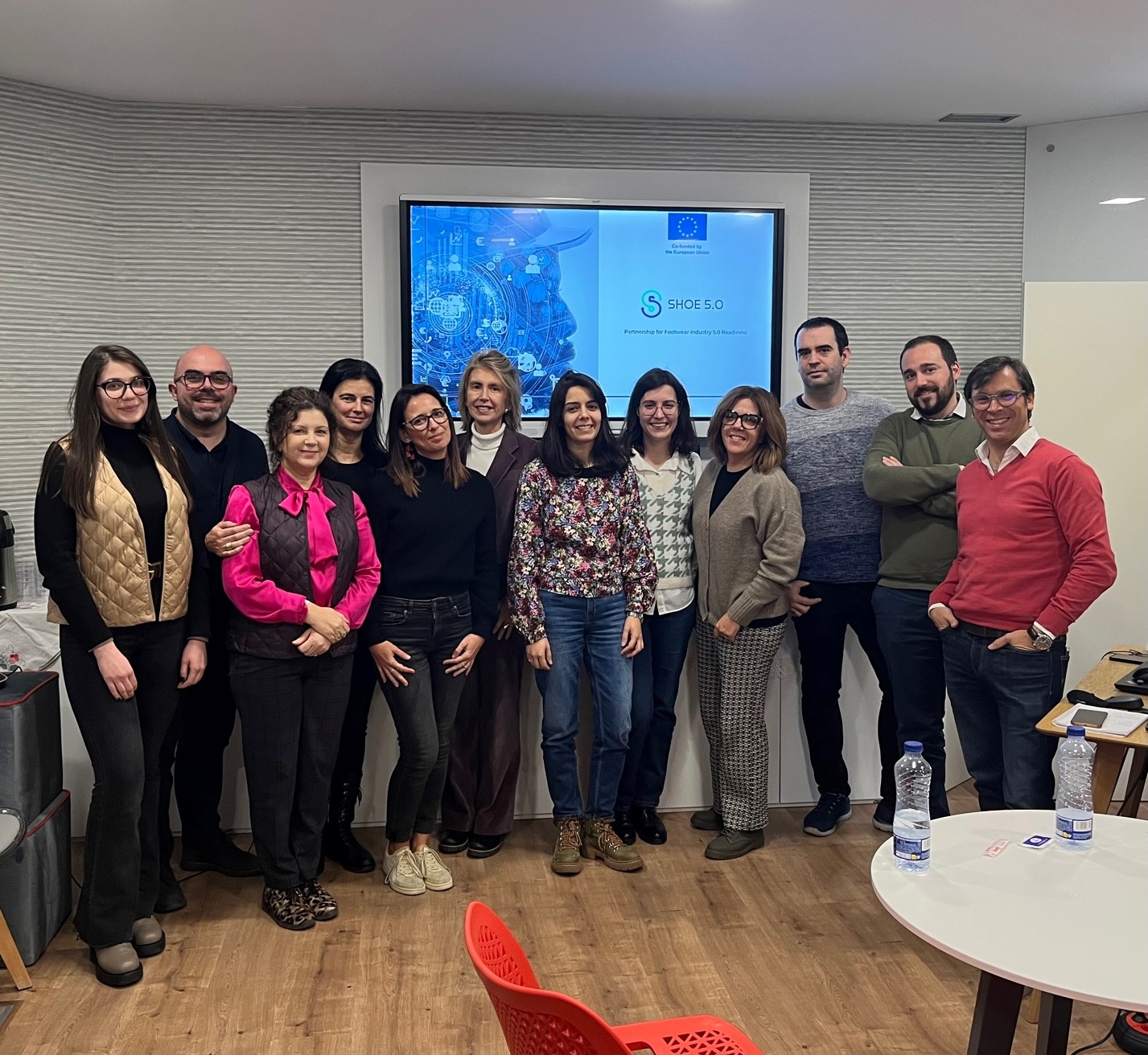 On 2nd and 3rd of February 2023, the Erasmus+ Shoe 5.0 project's consortium met in Braga (Portugal) to report on the project led by Edit Value. This gathering gave them the opportunity to meet in person for the first time and allowed them to focus on the specific objectives and activities that will be developed throughout the project.
Partners are currently working on identifying the profiles and skills required to respond to an efficient implementation of industry 5.0 applied to the footwear sector with the support of other experts.
To learn more about the Erasmus Shoe 5.0 project results click here!
The Shoe 5.0 project is co-financed by the Erasmus+ programme of the European Union.