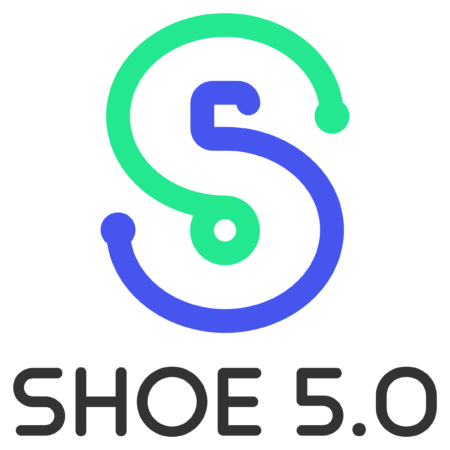 Details
Duration:
01 October 2022 – 30 September 2025
Total grant:
€ 400 000
The consortium:
Capital Humano Edit Value, Lda (Portugal)
European Confederation of the Footwear Industry – CEC (Belgium)
Centro Tecnológico do Calçado de Portugal -CTCP (Portugal)
Centro Tecnológico del Calzado de La Rioja (Spain)
Politecnico Calzaturiero (Italy)
ByAR (Portugal)
Gheorghe Asachi Technical University of Iasi – TUIASI (Roamani)
Contacts
Capital Humano Edit Value, Lda
Website: www.editvalue.com
Address:

Praceta João Beltrão n.º 16 4715*286 Braga (Portugal)
European Footwear Confederation
SHOE 5.0 – Patrnership for Footwear Industry 5.0 Readiness 
Description
Considering the last industrial revolutions and rapid technological transformation, the Erasmus+ Shoe 5.0 aims to help companies to upskill workers, key-technicians and leaders of footwear industry, by creating new and innovative learning environments. This project will provide them competencies that are not only focused on technology implementation but also on finding solutions to societal challenges including the preservation of resources, climate change, digitalization and social stability.
The project desires to contribute to the reshaping and support of footwear industry's companies, managers and workers. Thanks to this project, the consortium wants to adopt a human-centric approach allowing workers to reinforce their digital skills, permitting a sustainable personal development and also, ensuring that training actions can occur according to each individual own needs, learning rhythm and style.
Objectives
To prepare EU footwear sector to embrace the challenge of transition to sustainable, human-centric and resilient industry;
To ensure that workers will acquire the needed skills to support green and digital transition in footwear factories across Europe;
To develop Industry 5.0 towards a green and digital transition, and make footwear factories a place where creative and talented people can come work and live a human, multicultural and personalised experience;
To set up the basis for future cooperation with external parties and ensure that the project results will keep active after the project ends.
Expected Outcomes
A Training Needs Scanning Tool;
The Shoe 5.0 Training Content Package with interactive content and practical exercices for trainees;
The Manual "Traning for Trainers" based on training methodology.