30 May 2023 — Press Releases, Projects
SHOEGAME: Innovation in Footwear VET studies with a Serious Game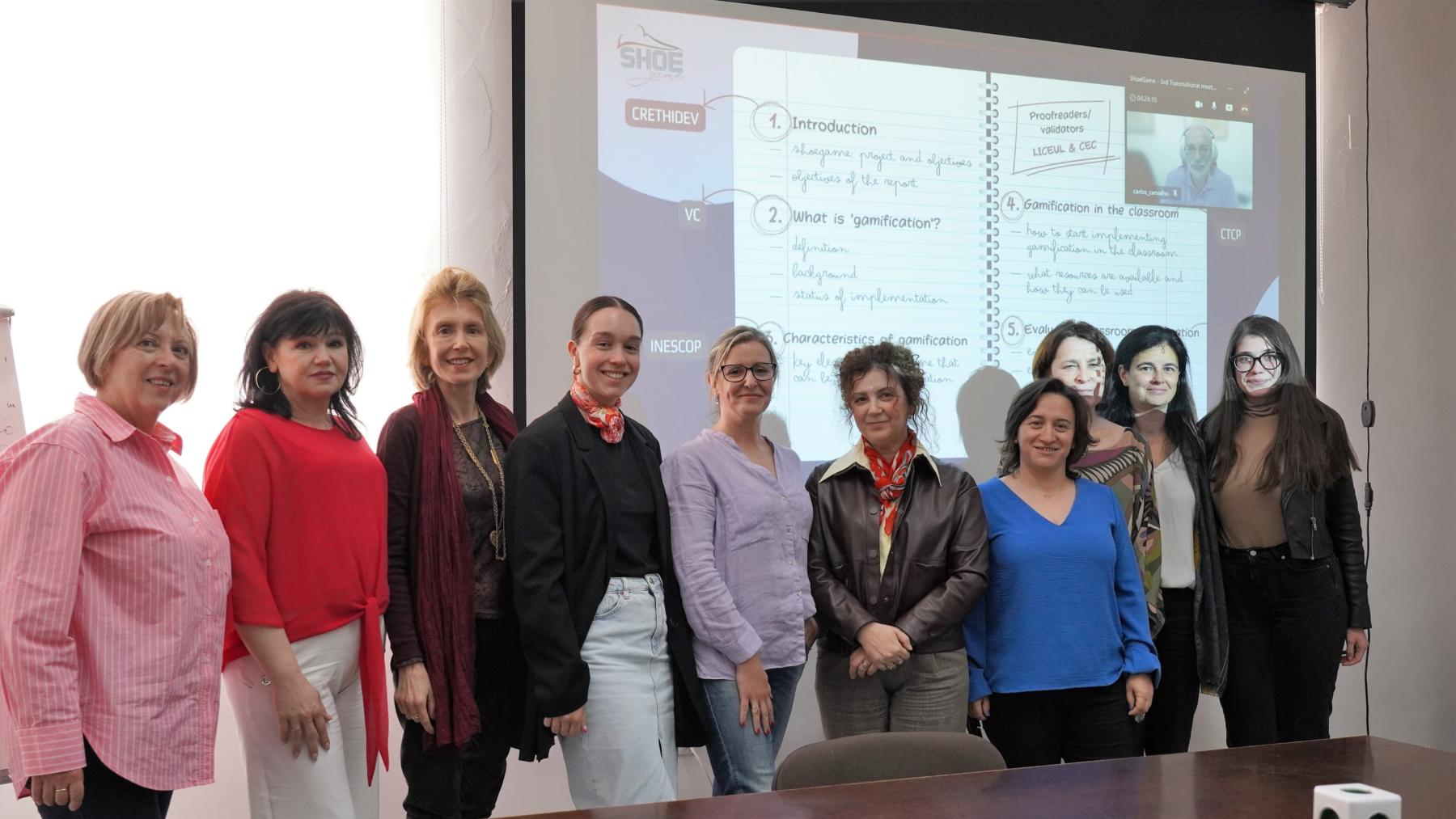 The Erasmus+ ShoeGame project main objectives are to attract younger generations to the footwear production sector, prevent school drop-out and maintain students' interest and motivation by developing an innovation training approach such as a serious game in VET education. The serious game that soon will be launched will serve as a learning tool in their first years of footwear vocational training.
At the occasion of the third physical meeting of the project in Spain, partners from Belgium (CEC), Greece (Cre Thi Dev), Portugal (CTCP and Virtual Campus), Romania (TUIASI) and Spain (INESCOP) discussed the final technical and operational aspects of the game, and they also planned the next actions to be carried out with students and teachers considering that the first version of the game will soon be available, as well as the guide for trainers.
To learn more about the progress of the Erasmus+ SHOEGAME project, read the press release here!
The SHOEGAME project is co-financed by the Erasmus+ programme of the European Union.